Do any of these statements sound familiar?
I know a book will be valuable to my business, but, I have no idea where to start
I don't know if anyone will buy my book
I don't know if I have enough material for a book
I don't know if I am capable of writing a book
It's something I have never dreamt of as possible for me
I don't know how to make my ideas interesting enough to appeal to my potential cients
Writing a book is a distant dream because it is such a huge, daunting task
I have started writing my book but am stuck and don't know how to keep going with it
I am a coach/small business owner/freelancer and I have lots of valuable knowledge to share
If any of these are you, then you are in the right place.
What if we told you that writing a book IS accessible to you AND that it would help to propel your business forward in many ways including:
Generate countless warm leads for your business
Establish yourself as a leader in your field
Build your credibility as the go-to person in your industry
Secure you speaking gigs
Open up guest posting, blogging, podcasting and live interview opportunities
Earn you a passive income for your business
---
What if we told you writing a book was an easily obtainable goal?
Save time, money and heartache by getting it right the first time around with the book planning method that we show you in our 'Master Your Non-Fiction Book Plan' Course.
---
Read what some people are saying about our book planning method:
'KEIRSTEN AND HER TEAM ENABLED ME TO WRITE MY BESTSELLING BOOK IN JUST 2 MONTHS!'
We planned it all out in 2 hardcore sessions so all I had to do was fill in the blanks. We came up with a 5 step system which structured the book and now forms part of my signature programme. The book went to a bestseller on the day of launch and the feedback has been amazing!
Before I came to Keirsten I had no idea where to begin and my previous attempts had been a disaster, I desperately needed help to nail down my ideas and put it into a cohesive order that was easily digestible and utterly interesting and valuable to read. And we produced just that, thanks to Keirsten's expert coaching and consulting I had a well laid out, structured and valuable asset for my business. Thank you from the bottom of my heart, I can proudly say I am the author of the Best Selling Business Book 'Expert Unrivalled'.
Jen Hall author of Expert Unrivalled available on Amazon.
---
Master Your Non-Fiction Book Plan
At the introductory price offer of £147 (limited time only)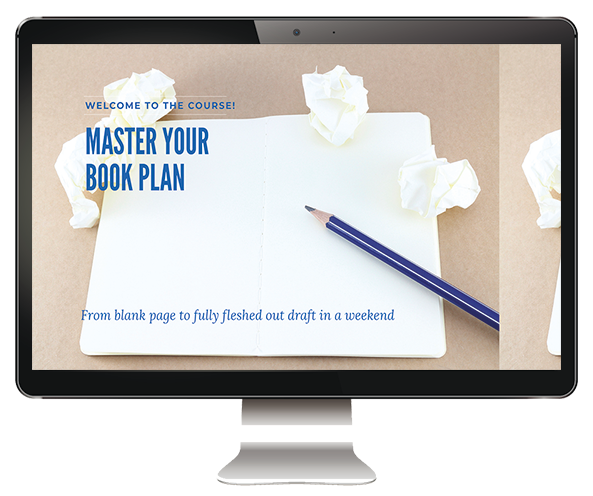 This course is aimed at entrepreneurs, small business owners, freelancers and coaches and will answer all of your questions. It will make the whole book writing process seem much less daunting, much more accessible and much more efficient.
AND, you will end up with the tools you need to just get writing and produce a successful book.
This course will move you from a seed of an idea and a blank page through to a fully fleshed out plan within a weekend.
6 Modules with 18 video lessons
BONUS editing techniques module
Four downloadable learning bundles packed with worksheets
Resources library for links and recommended reading
Lifetime course access
Access to all course updates and webinars
By taking this course, your book will be targeted to the exact right audience, it will be a book you know is in demand AND it will be one that achieves your personal objectives and those of your reader.
Take a sneak preview at our course curriculum below: